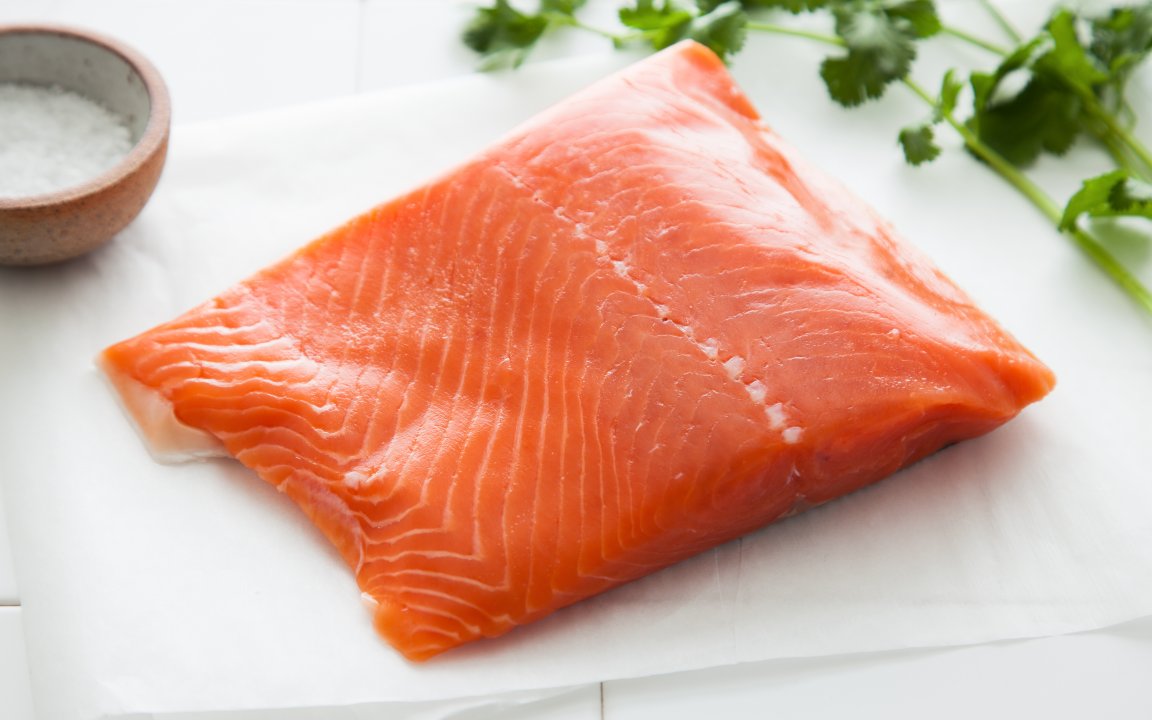 King Salmon
Sign up for a subscription & save 10%
Sign up for a crew share & save 15%

About our Wild Alaskan King Salmon:
The most sought after Alaskan wild salmon. King salmon has a succulent flavor, beautiful color and is rich in heart healthy Omega-3 fatty acids. Each portion is approximately 8 oz.
Good to Know:
Need some tips and tricks for cooking seafood? Try some of these tried and true recipes!
10 portions take up approx. 13.5"x10"x4" of freezer space.
20 portions take up approx. 14'x10"x6" of freezer space.
Nutritional Values:
(based on a 3 oz. cooked portion, source: Alaska Seafood Marketing Institute)
Calories: 200, Protein (G): 22, Fat (G): 11, Saturated Fat (G): 3, Sodium (MG): 51, Cholesterol (MG): 70, Omega-3s DHA+EPA (MG): 1476, Vitamin B12 (MCG): 2, Vitamin A (MCG): 130, Vitamin D (MCG): NA, Selenium (MCG): 40, Potassium (MG): 430, Iron (MG): .8, Calcium (MG): 20
Photo courtesy of Good Eggs, Inc. - one of our select retail partners.
sold out