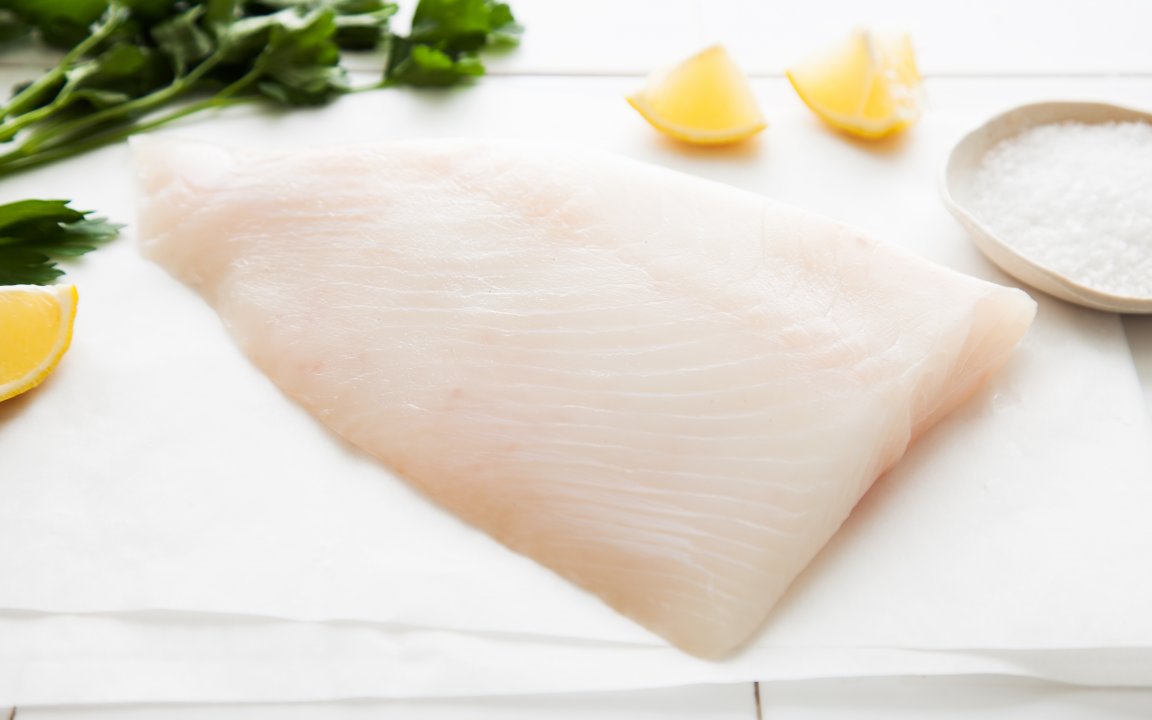 July Halibut Box
What's in our Halibut Box:
10 portions of wild Alaskan halibut. Each portion is approximately 8 oz.
Select Your Pickup Location or Delivery Option:
Select your choice of pickup location in King or Whatcom Counties: Magnolia, Capitol Hill, Barkley Village or Bellingham Farmer's Markets.

If you are in Bellingham, you may select our home delivery option. Home delivery is offered for a fee of $25 - this fee is built into the product price.

Group delivery is available for free when there are 5 or more deliveries going to the same address. This is a great option for businesses or gyms! Get a group together and get ordering!
Details on Buying:
Our CSF program runs in quarterly ordering periods. Price listed is for 3 months of CSF boxes. Payment is due in full upon sign up.
Ordering Periods
Summer 2019 - Orders must be place by July 15th for pick up in July, August & September
Fall 2019 - Orders Must be placed by October 15th for pick up in October, November & December

Winter 2020 - Orders must be placed by January 15th for pick up in January, February & March

Spring 2020 - Orders must be placed by April 15th for pick up in April, May & June
Photos courtesy of Good Eggs, Inc. - one of our select retail partners.
Pickup Location or Delivery:
sold out